Help us reach our goal of $25,000
Your donation will help secure the future of many goldens that need our help. We have spent the past 18 years rescuing and rehoming goldens and golden mixes.
We will never turn away a dog due to medical conditions.
On this Global Day of Giving, your donation will benefit dogs like Brooklyn and Nora that were both born with the same congenital abnormality, which resulted in an ectopic ureter. They were relinquished as young puppies due to the expensive medical care that they required in order for them to live a normal life. Their surgeries and extended care have cost approximately $12,000. Will you help with the medical costs for Brooklyn and Nora?
We are so very grateful for your past support and hope that you will continue on this special day.
Please help make a difference for dogs like Brooklyn and Nora.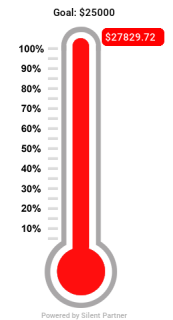 Last updated 12/1/2021 8:15am
Recent Posts
We asked … you answered! Your responses over the last [...]
We asked … you answered! Your responses over the last [...]
We asked … you answered! Your responses over the last [...]